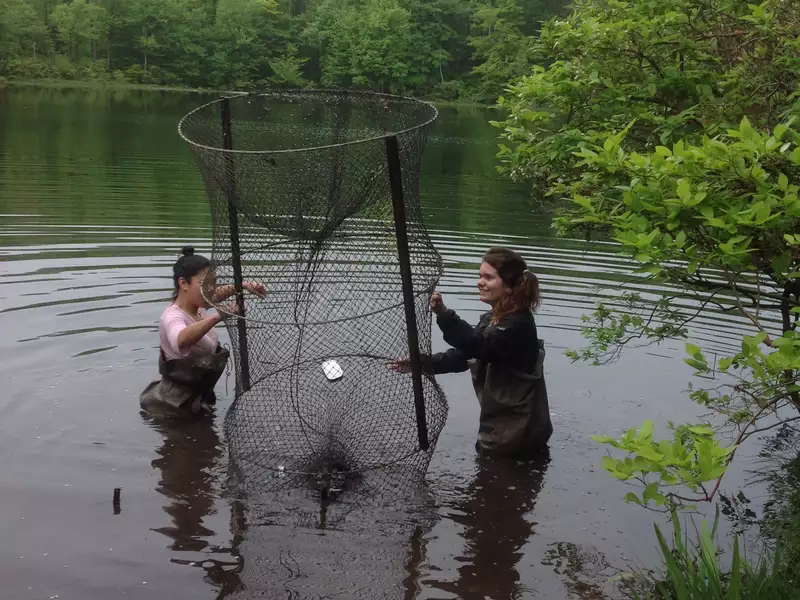 The Environmental Biology major is run jointly by faculty in the Departments of Biology and Environmental Science. It examines the interactions between living and non-living components of the environment and how human activities alter these interactions. Students who elect a major in Environmental Biology will have a major advisor in each department.
Students interested in Environmental Biology often choose to spend a semester abroad, at the School for Field Studies, the Organization for Tropical Studies, or at comparable programs offered by other institutions. They are encouraged to take advantage of such opportunities, and as such, courses in these programs are accepted in lieu of some major requirements.
There is no minor in Environmental Biology.
Questions can be directed to Department Administrator, Catherine Cook (ccook@barnard.edu).
Biology
One year of introductory Biology with lab at the 1500-level sequence
One lecture course in ecology with lab
One lecture course in organismal biology
One additional lecture course in Biology (not including organismal biology)
---
Environmental Science
One year of introductory Environmental Science with lab
One course in methodology
One additional lecture course offered in Environmental Science
---
Chemistry
One year of introductory Chemistry including one semester of Organic Chemistry
---
Data Handling
One course in data handling
---
Senior Thesis
Senior Thesis completed in Biology or Environmental Science