As the new academic year begins, Barnard College is pleased to announce the appointments with tenure or promotions of 16 faculty members. Three faculty have newly been granted tenure: one through internal promotion to Associate Professor and two through appointment from tenured positions at other institutions. In addition, eight faculty members have been promoted to the rank of full professor, and five faculty members in the Lecturer/Associate and Professor of Professional Practice lines were also promoted.  
"I am honored to work with such an amazing faculty of scholar-teachers who show an unwavering commitment to research and pedagogy, the foundations that define Barnard's academic excellence," said Linda Bell, Barnard's Provost and Dean of the Faculty. "Our faculty are truly exceptional, and our model, which emphasizes excellence in both research and teaching at the highest levels, is unique in higher education."   
The tenure process at Barnard is governed by College and University procedures: Candidates are nominated for tenure by the academic departments to which they are appointed and reviewed by members of the counterpart department at Columbia. They are then reviewed by a committee of Barnard faculty and approved for tenure on the recommendation of the Barnard provost and approval of the president of the College. Candidates are subsequently reviewed by a Columbia University tenure committee and approved by the provost and president of the University. Finally, tenure cases are confirmed by the Barnard and Columbia Boards of Trustees. Professors are thus approved for tenure by both institutions, creating the singular process to tenure that helps to define Barnard's excellence.
 
Promotions to Full Professorship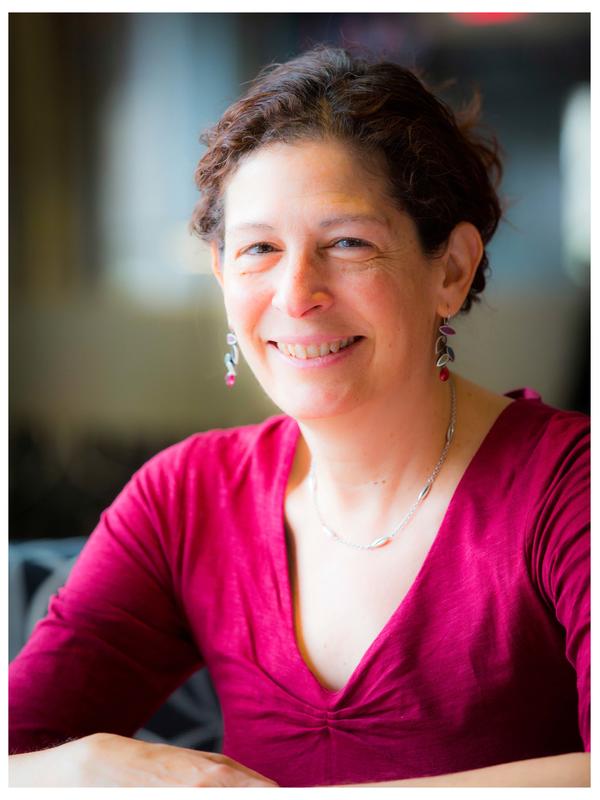 Thea Abu El-Haj, promoted to Professor of Education

Abu El-Haj is an anthropologist of education. Her research explores questions about belonging, rights, citizenship, and education raised by globalization, transnational migration, and conflict. With the support of a Spencer Foundation grant, she is currently principal investigator researching the civic identities and practices of youth from Muslim immigrant communities in the U.S. She is completing an ethnography of public kindergartens in Beirut, Lebanon, that focuses on questions of conflict and refugee policy. She is co-director of a new project, Migrant Personhood and Rights: The Crisis of Recognition, funded by Columbia's Center for the Study of Social Difference. Her second book, Unsettled Belonging: Educating Palestinian American Youth after 9/11 (University of Chicago Press, 2015), won the 2016 American Educational Studies Association Critics Choice Award. She was previously the president of the Council on Anthropology and Education of the American Anthropological Association.

Abu El-Haj earned a Ph.D. from the University of Pennsylvania, an M.A. from Bryn Mawr College, and a B.A. from Swarthmore College. Prior to joining Barnard, she was an associate professor at the Graduate School of Education at Rutgers University.
Najam Haider, promoted to Professor of Religion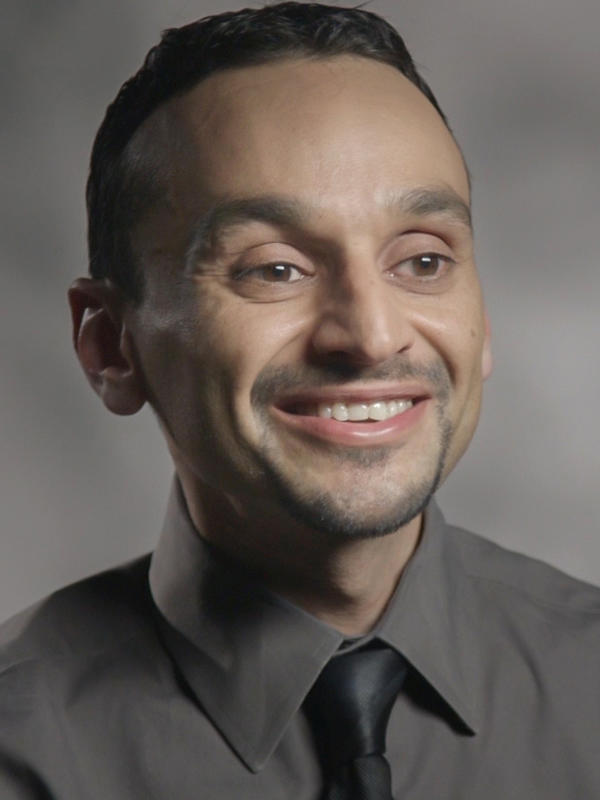 Haider examines early and modern Islam, paying special attention to the impact of colonization on Islamic political and religious discourse in his teaching, and Islamic history and identity formation in his research. He recently spoke to NBC, explaining the concept of "blood money" under Sharia law as it relates to the murder of Saudi journalist Jamal Khashoggi.

Haider earned his Ph.D. from Princeton University, an M.Phil. in classic and medieval Islamic history from Hertford College of the University of Oxford, and a B.A. from Dartmouth College. His books have examined the role of ritual and sacred space in the formation of Shi'i identity and offered a comprehensive overview of three branches of Shi'i Islam – Zaydi, Twelver, and Isma'ili. His more recent book focuses on the links between Late Antique and early Islamic historical writing.
Rebecca Jordan-Young, promoted to Professor of Women's, Gender and Sexuality Studies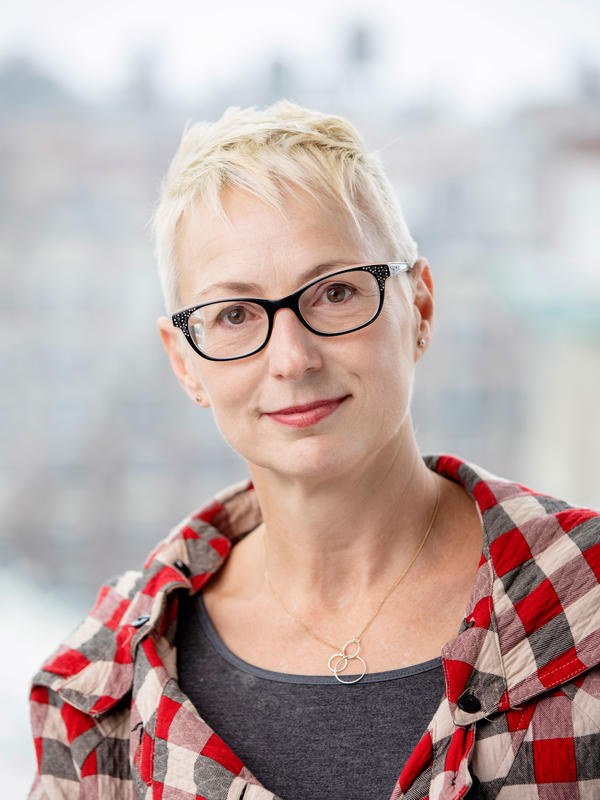 Jordan-Young is an interdisciplinary feminist scientist and science studies scholar who explores the reciprocal relations between science and the social hierarchies of gender, sexuality, class, and race. Her new book, Testosterone: An Unauthorized Biography, explores the fascinating double life of a hormone that is also an important and widely misunderstood cultural figure. Jordan-Young has been an outspoken advocate for Caster Semenya and other women athletes challenging limits on natural hormone levels.

Jordan-Young received her Ph.D. and M.S. degrees from Columbia University and a B.A. from Bryn Mawr College. Her awards include ACLS and Guggenheim Fellowships, and she publishes in top neuroscience, public health, medical, social science, and feminist journals, as well as in popular outlets such as The New York Times, The Guardian, and Discover magazine.
Brian Mailloux, promoted to Professor of Environmental Science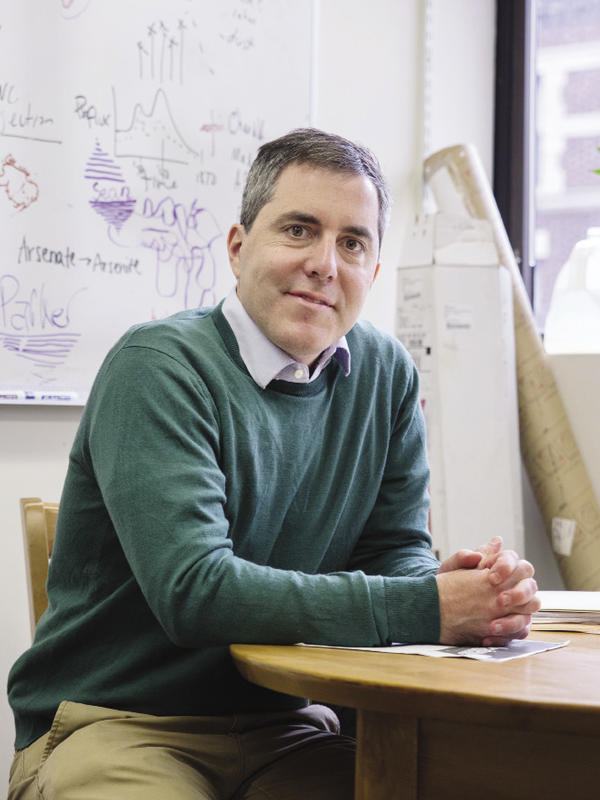 Mailloux teaches courses that focus on the interaction of humans and the environment, such as Big Data with Python; Environmental Measurements; Water, Sanitation and Health; and a first-year seminar on sustainability. His research specifically focuses on arsenic in groundwater and the role that microbes play in the release of arsenic from sediments into water. He also hosts an intermittent podcast where he speaks with other academics specializing in water quality and public health.

Mailloux earned his Ph.D. from Princeton University, his M.S. from the University of Minnesota, and a B.A. from Johns Hopkins University. His recent publication looking at carbon sources in a shallow aquifer in Colorado featured three Barnard alumnae.
Jennifer Mansfield, promoted to Professor of Biology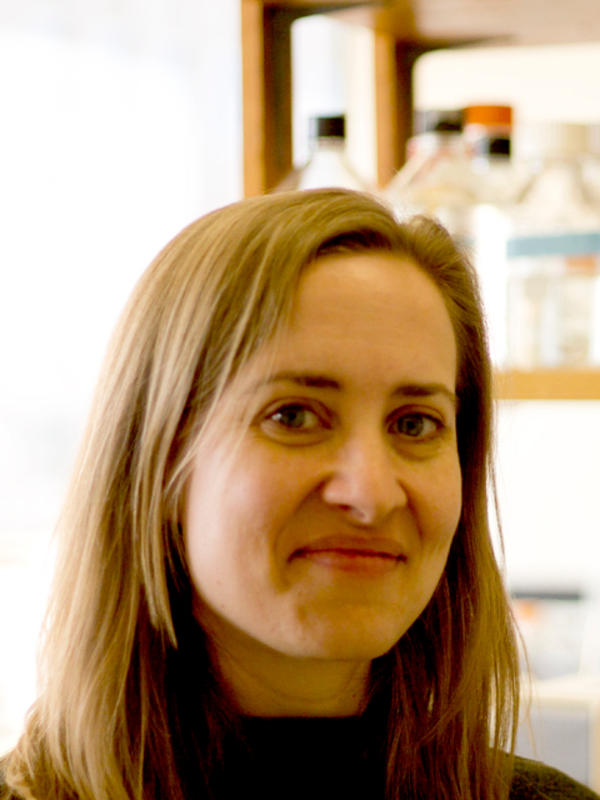 Mansfield studies developmental genetics with a focus on the embryonic development of the vertebrate musculoskeletal system; this research is currently funded by the National Institutes of Health. Students in the Mansfield lab and in her laboratory courses participate in this research as well as in other collaborative research projects within the Biology Department. She is the co-Principal Investigator on a grant from the National Science Foundation that trains students how to use a confocal and TIRF fluorescence microscope.

Mansfield earned her Ph.D. from Columbia University and a B.A. from Oberlin College. She received Barnard's Excellence in Teaching Award in 2018 and has also been the recipient of the 2014 Emily Gregory Award and the 2012 Tow Award for Innovative and Outstanding Pedagogy.
Mignon R. Moore, promoted to Professor of Sociology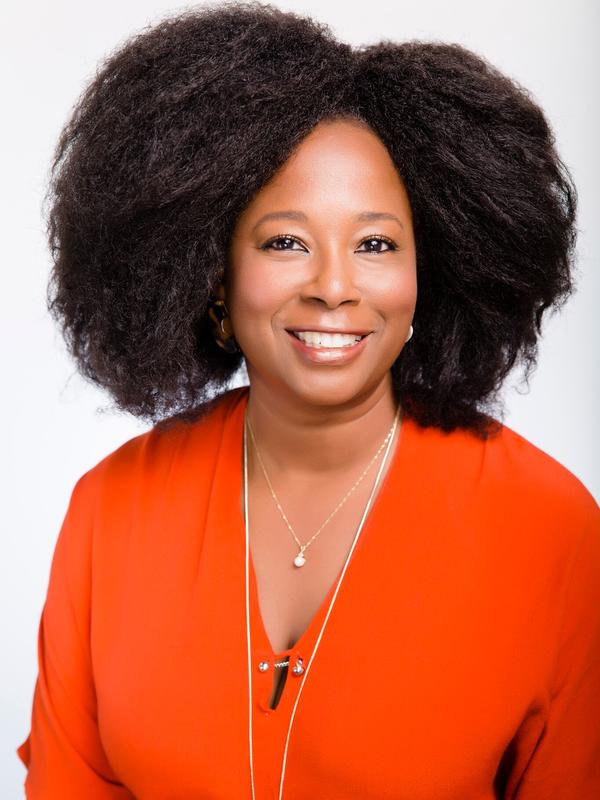 Moore is chair of the sociology department. Her areas of expertise lie in the sociology of family, race, gender, LGBT populations, qualitative research methods, aging, and adolescence. She analyzes race, gender, class and sexuality not just as identity statuses but as structural locations that influence life chances and the ways individuals experience their social worlds. Her first book, Invisible Families: Gay Identities, Relationships, and Motherhood among Black Women, examined patterns of family formation in same-sex parent households headed by women of color. She is currently working on a new book, In the Shadow of Sexuality: Social Histories of African American LGBT Elders, 1950-1979.

Moore received a Ph.D. from the University of Chicago and a B.A. from Columbia University. She has published on such topics as LGBT-parent families, adolescent sexual debut and pregnancy, intersectionality, research methods on hard-to-reach populations, and processes of aging and health for racial and ethnic minority seniors. Her research has been supported by grants and awards from the National Institutes of Health, Ford Foundation, Russell Sage Foundation, Human Rights Campaign, Columbia College Women Alumna, Columbia College Black Alumni Council, Mellon Foundation, and the Woodrow Wilson Foundation.
Maria Rivera Maulucci '88, promoted to Professor of Education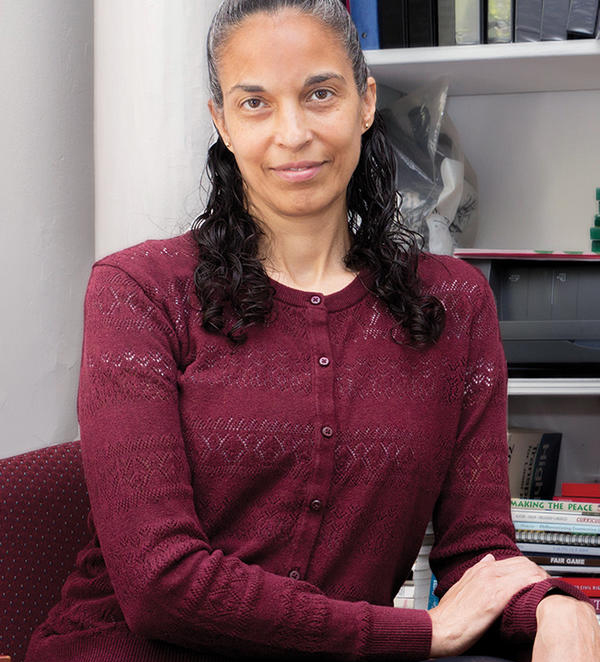 Rivera Maulucci's expertise in science pedagogy and teacher education draws on 16 years of experience teaching at the elementary, secondary, and postsecondary levels, as well as her service as director of the Science Professional Development Center for Region One in the Bronx. Her interdisciplinary scholarship focuses on how teachers learn to teach social justice, as well as the role of language, identity, and emotions in teacher development.

Rivera Maulucci earned a B.S. from Barnard and went on to receive an MFS from the Yale School of Forestry & Environmental Studies and her M.Phil. and Ph.D. from Teachers College, Columbia University. In 2018, she received the Emily Gregory Award for Excellence in Teaching — Barnard's only student-nominated and selected teaching award. Rivera Maulucci serves as the Principal Investigator for the Barnard College Robert Noyce Teacher Education Scholars Program (BNTSP), which is funded by the National Science Foundation, and the co-Principal Investigator for the Teaching Experiences for Undergraduates Program, headquartered at Vassar College.
Paul Scolieri, promoted to Professor of Dance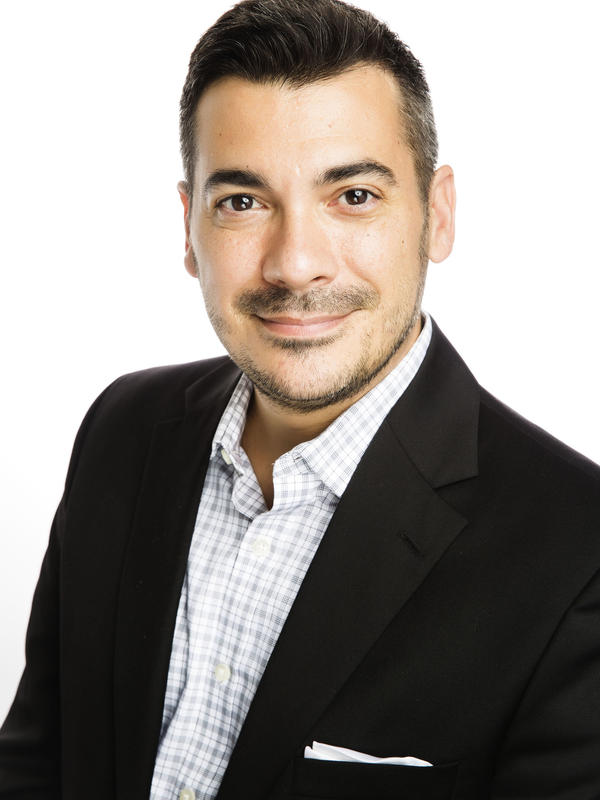 Scolieri's research and teaching focus on global dance history, movement theory and analysis, and performance studies. He is the author of the award-winning book Dancing the New World: Aztecs, Spaniards, and the Choreography of Conquest (University of Texas Press, 2013) and a forthcoming biography of the "Father of American Dance," Ted Shawn: His Life, Writings, and Dances (Oxford University Press, 2019). In addition to serving as the chair of the Barnard Department of Dance and Director of Undergraduate Studies in Dance for Columbia College, Scolieri is affiliated with the Department of Africana Studies, the American Studies Program, and the Columbia University Ph.D. Program in Theatre and Performance, advising students across the University in research related to performance, Latin American and Caribbean Studies, and gender and sexuality studies.

Scolieri earned his A.B. at Columbia University and his M.A. and Ph.D. in performance studies from Tisch School of the Arts, New York University. He also earned his Certification in Movement Analysis (CMA) from the Laban/Bartenieff Institute of Movement Studies.
 
Appointments/Promotions to Tenure
Elizabeth Ananat, appointed with tenure as Associate Professor of Economics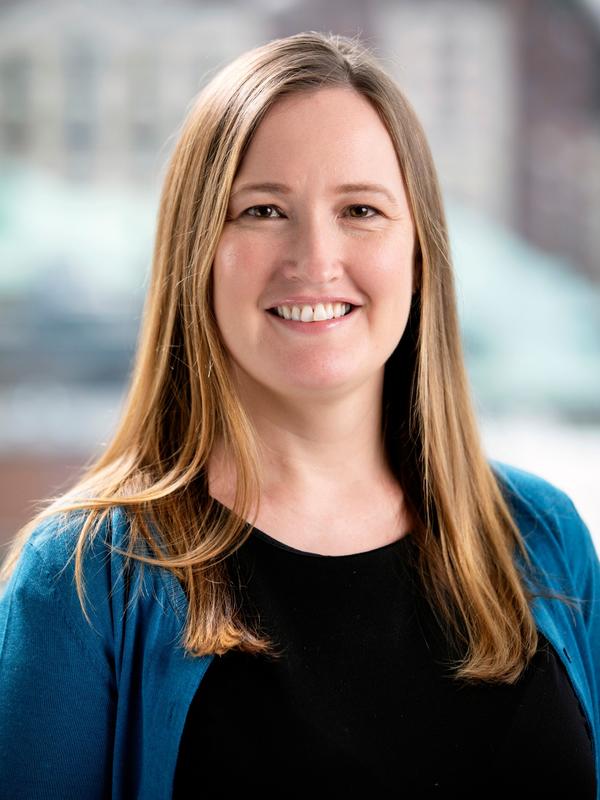 Ananat joins Barnard as the Mallya Chair in Women and Economics. She was most recently an associate professor at Duke University's Sanford School of Public Policy. Her research focuses on the intergenerational dynamics of poverty and inequality, including the causes and consequences of racial segregation, determinants of family structure, effects of local economic change, and reproductive decision making. In 2010 she served as Senior Economist for Labor, Education, and Welfare on the White House Council of Economic Advisers.

Ananat received a Ph.D. in economics from the Massachusetts Institute of Technology, an M.A. in public policy from the Ford School at the University of Michigan, and a B.A. in political economy and mathematics at Williams College.
Hana Worthen, promoted with tenure to Associate Professor of Theatre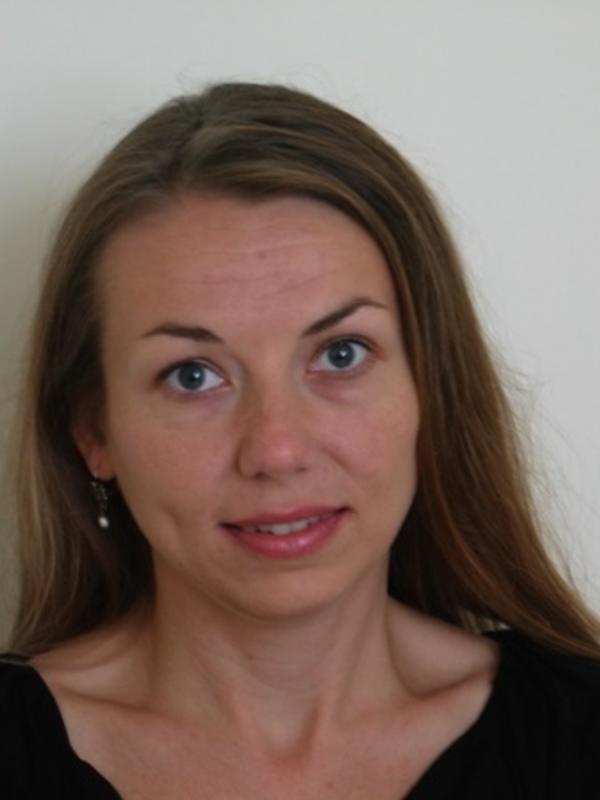 Hana Worthen teaches undergraduate and graduate classes in theatre and performance studies, among them Nazism in Performance, Politics of Performance, and Theatre and Democracy. Her scholarship takes up the intersection between theatre/performance humanism and critical posthumanism, human/animal rights and interspecies ethics, and transmedia and intermedia performance. She also works on dramaturgy and translation within the framework of eco-logical (rather than ego-logical) creativity. She has two forthcoming books, Unwriting Theatre: Humanism, Drama, Performance (Palgrave Macmillan) and Shakespeare with Military Veterans (Cambridge University Press). She has curated the Theatre Department's series "Stages of Inquiry" since its inception in 2009, and as of 2019, she co-chairs, with Magda Romanska, the Transmedia Arts seminar at the Mahindra Humanities Center, Harvard University.

Hana Worthen earned her B.A. in German philology and her Ph.D. in theatre studies from the University of Helsinki. She has received awards from several prestigious international institutions, including the DAAD (German Academic Exchange Service), the Czech Academy, the Finnish Academy, the Finnish Cultural Foundation, and the Mellon Foundation.
Rebecca Wright, appointed with tenure as Professor of Computer Science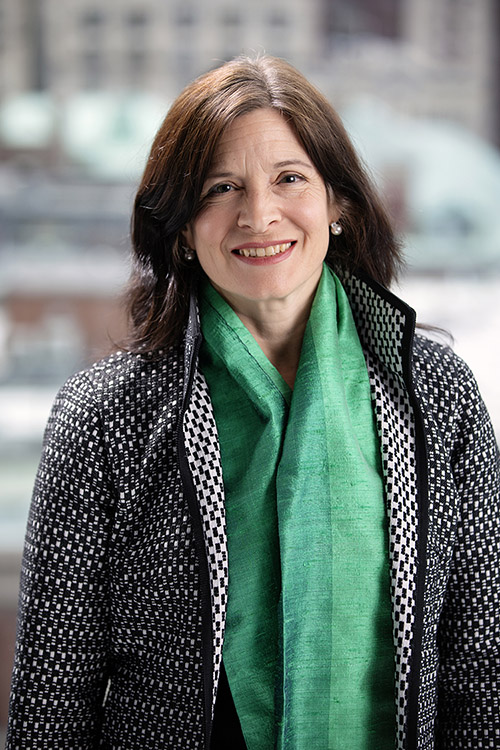 Wright joined Barnard in January 2019 and serves as the Druckenmiller Professor of Computer Science and the Director of the Vagelos Computational Science Center. In her previous position as a computer science professor and director of the Center for Discrete Mathematics and Theoretical Computer Science at Rutgers University, she led the development and execution of scientific programs, educational programs, and programs designed to broaden participation in computing. Her research is primarily in the area of information security, including applied cryptography, privacy, and fault-tolerant distributed computing.
Wright received a Ph.D. in computer science from Yale University, a B.A. from Columbia University, and an honorary M.E. from Stevens Institute of Technology. In addition to serving as an editor of the International Journal of Information and Computer Security and Transactions on Data Privacy, she is a member of the board of the Computer Research Association's Committee on the Status of Women in Computing Research (CRA-W), a Fellow of the Institute of Electrical and Electronics Engineers (IEEE), and a Distinguished Member of the Association for Computing Machinery (ACM).

Promotions among Reviewed & Renewable Faculty
Isaura Arce Fernandez, promoted to Senior Associate, Spanish and Latin American Cultures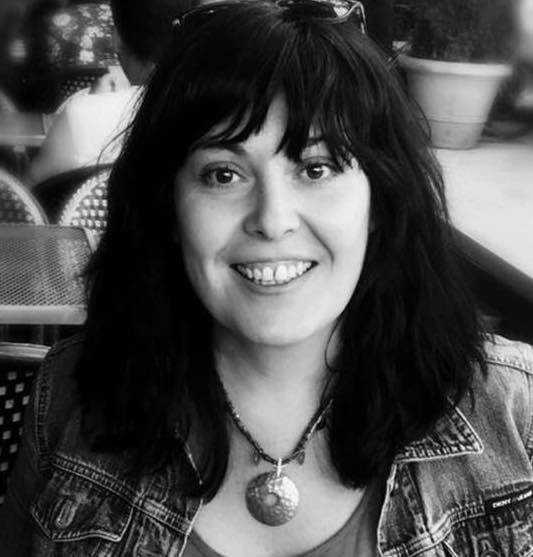 Arce Fernandez, who joined Barnard in 2008, has also taught Spanish as a Foreign Language at Columbia University, the United Nations, Queensborough Community College, and the Queen Sofía Spanish Institute in New York. She earned an M.A. in applied linguistics from Antonio de Nebrija University in Madrid, Spain, an M.S. in web design from CEDECO School of Design in Madrid, and a B.A. from the Information Sciences University of Madrid. 
Lisa Edstrom, promoted to Senior Lecturer, Education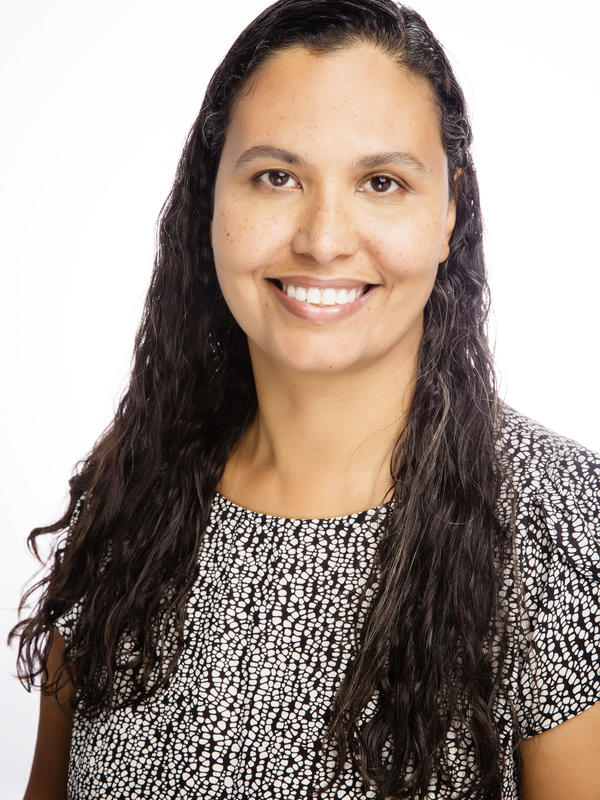 Edstrom joined Barnard in 2006 as a supervisor for student teachers in the education program. In 2008, she became the program's certification officer, guiding students through the NYS teacher certification process. Her teaching specialties include elementary education, urban education, and mathematics education; her research focuses on public school parent activism and teacher education. Edstrom received an Ed.D. from Teachers College of Columbia University, an M.Ed. and M.S. from Bank Street College of Education, and her A.B. from Harvard & Radcliffe Colleges.
Kenneth Light, promoted to Senior Lecturer, Psychology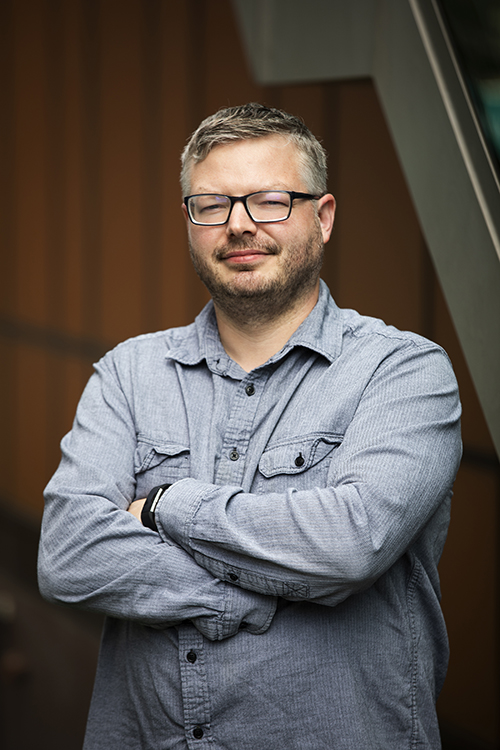 Light is a behavioral neuroscientist who has taught both an introductory psychology lab course and a learning psychology lab at Barnard since 2012. His current research in the laboratory of Peter Balsam primarily concerns mouse models of timing, counting, and inhibitory processes. He previously conducted research on visual illusions (as an undergraduate), intelligence and working memory (as a graduate student), the genetic basis of fear memories (as a postdoc), and the intersection of attention and gender bias (with a team of Barnard undergraduates). He received a B.S. from Ramapo College of New Jersey and his Ph.D. from Rutgers University, New Brunswick.
Kara Pham, promoted to Senior Lecturer, Psychology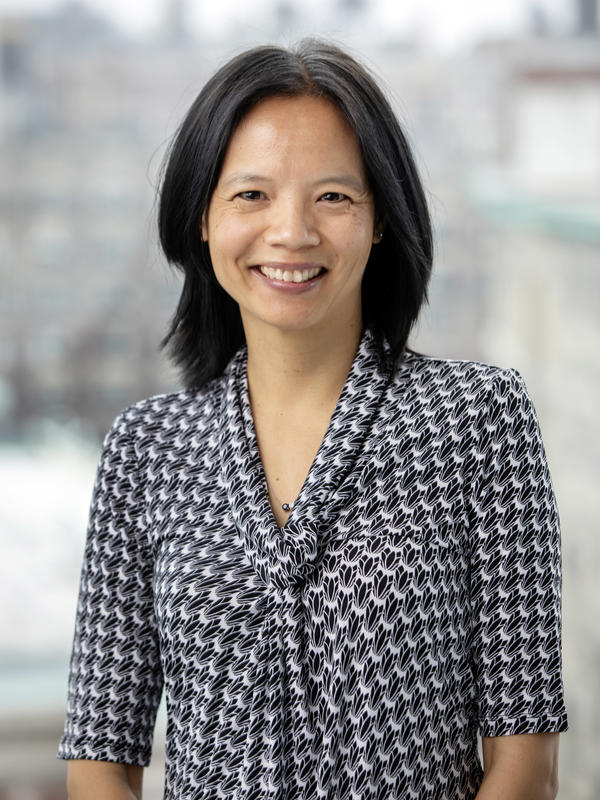 Pham studies behavioral neuroscience, with emphases on stress, fear learning, and hippocampal neurogenesis, and has conducted studies on developmental neurobiology and addiction. At Barnard, she teaches classes including Hormones and Behavior, Addictive Behaviors, Systems and Behavioral Neuroscience Lab, and Experimental Psychology Lab courses. Pham received a Ph.D. from the Rockefeller University.
Colleen Thomas-Young, promoted to Professor of Professional Practice, Dance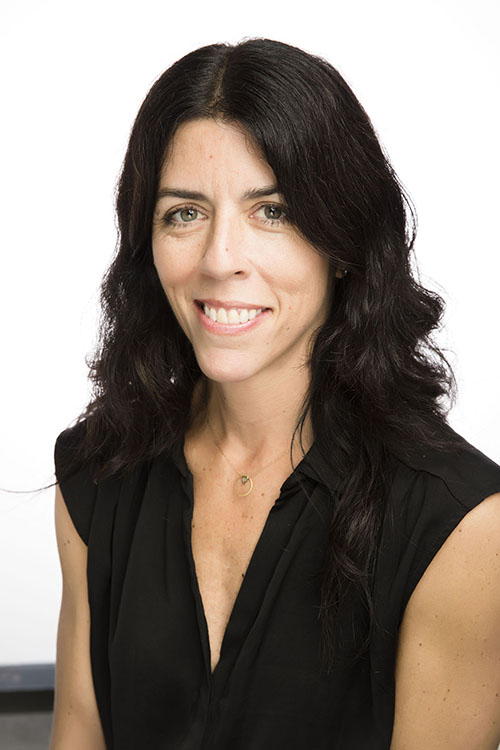 Thomas-Young is a New York-based choreographer and performing artist who is also the director of the Barnard Dance in Paris program. Thomas-Young's classes at Barnard include advanced modern dance technique, contact improvisation, and advanced composition/collaboration and the creative process. She is the director of Colleen Thomas Dance, co-director of Bill Young/Colleen Thomas Co., and co-curator for Loft Into Theater. Her work has been seen throughout the United States, as well as in Europe, Asia, and South America. Her recent research includes a new work with artists from Poland, Ukraine, Belarus, and the U.S. (which premiered at La MaMa Theater in May 2019) and a study looking at brain activity in contact improvisers. Thomas-Young's new dance premiere looks at women artists during fascist times and is slated for March 2020 at New York Live Arts.