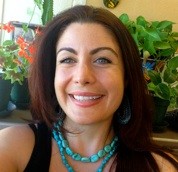 Biology professor Rebecca Calisi's research into how city life alters the physiology of pigeons is featured in a recent New York Magazine article about the evolution of urban wildlife. An excerpt:
"At Barnard, Rebecca Calisi is preparing to study how city life changes the brains and immune systems of pigeons. Researchers in Australia recently discovered that golden-orb-weaving spiders living in cities have evolved bigger bodies and larger ovaries for increased reproductive activity. And biologists in the Netherlands have learned that birds in urban areas sing at a higher pitch to be heard above all the hustle and bustle."
Prof. Calisi joined Barnard's faculty in 2014. The primary focus of her lab is to elucidate how changes in physical, chemical, and social environments affect the health and reproduction of organisms, particularly at the level of the brain. She teaches courses in animal behavior, as well as general and comparative endocrinology.